Orissa Tourism is a thriving industry that is rising quickly. It offers a wide range of opportunities for tourist attractions, hotels, and transportation services. Orissa is home to a number of temples, wildlife, beaches, and hill stations. 
These destinations have their own charms and attract tourists from across the country.
Orissa is a state with an incredible number of temples. The temples in Bhubaneswar, Puri, and Konark are a must-see.
Orissa Tourism Located on the eastern coast of India, Orissa is a fascinating place to visit. Its scenic locations, rich history, cultural grandeur, architectural excellence, spiritual sites, and diverse wildlife make it a popular destination for tourists.
The pristine temples of Orissa, ranging from the famous Sun Temple in Konark to the beautiful Lingaraja temple in Bhubaneswar, are an integral part of its culture and history. The architecture of these temples reflects the Kalinga school of architecture.
Other important temples in Orissa include the Brahmeshwar Temple, Parsurameswar Temple, and Biranchi Narayan Temple. The state is home to hundreds of lesser-known temples that are worth a visit.
Patora Dam site of the Upper Jonk Irrigation Project is situated at a distance of 20 km from Nuapada Town. It is a medium irrigation project built for water conservation. The sunrise and sunset at this dam are pleasant for the tourists. Patora Reservoir is Attracts tourists to come here in winter for a beautiful natural environment.
Read More »
The state of Orissa is one of the famous destinations in India that has a variety of wildlife. People from different parts of the world come here to see this wonderful flora and fauna.
Orissa's diversified topography and ecological niches provide an ideal habitat for a plethora of wildlife species. This includes valleys, scrub jungles, hills, manmade forests, estuarine as well as oceanic waters.
This state has several wildlife sanctuaries and parks where you can find a diverse array of wild animals and plants. They are a treat for anyone who wants to spend quality time with nature and its inhabitants.
Balukhand-Konark Wildlife Sanctuary is located 70 km away from Bhubaneswar and has a variety of wildlife. It is home to elephants, tigers, nilgai, chital, and other creatures. It also has an aviary where a lot of colorful birds can be seen.
Tikarpara Wildlife Sanctuary is located 58 kilometers from Angul and 180 kilometers from Cuttack. It is located on the banks of the Mahanadi River. It is located across a 22-kilometer-long gorge that is popular with tourists. The dense forest, diverse wildlife, and crocodile sanctuary are the most notable features of the area. The name of
Read More »
Turekela Wildlife Sanctuary is 98 kilometers from Balangir. It is an excellent location for group camping and for viewing colorful wildlife such as tigers, deer, bears, foxes, elephants, wild birds, monkeys, and wolves. This area is covered in a dense green forest. The location is lovely for visitors and tourists. During the winter, the natural
Read More »
The border between Kalahandi and Nabarangapur is not far from the Ambapani Wildlife Sanctuary. Gorgeous waterfalls and verdant forests encircle Ambapani Sanctuary. Elephants, sambar deer, tigers, and many other animals are housed in the sanctuary. The location has the most pleasant atmosphere and is the most appealing to tourists. It's an amazing location for hiking
Read More »
The town of Sambalpur contains a deer & zoological park. Over 35 acres, this location doubles as a zoological park. In the park, there is a small area where kids can play. The park is home to a variety of deer species, including Barking, Spotted, and Deer. With 288 animals and 20 different species of
Read More »
The Satkosia Tiger Reserve is situated in Odisha's Angul district. The Satkosia Wildlife Sanctuary has a 988.30 km² total area. Satkosia Gorge, covering 796 km2, was formed in 1976. The Reserve was named the Baisipalli Wildlife Sanctuary and the Satkosia Gorge Wildlife Sanctuary in 2007. It is situated in the Eastern Ghats mountain range, where
Read More »
Bhubaneswar Nandankanan Zoological Park lies near Kanjia Lake near Chandaka-Dampara Wildlife Sanctuary, It is among the most significant and most well-known zoos in India. The actual name of Nandankanan, in folklore, marks the ecstatic however imaginary charm of the holy garden. It additionally suggests the genuine stunning spots par excellence on earth, where one can
Read More »
Orissa is a state that boasts some of the most spectacular beaches in India. These beaches are characterized by vast stretches of golden sandy land, deep blue sea, and pleasant weather.
The beaches of Orissa are a favorite hangout for tourists who come from all over the world to soak themselves in the beauty and charm of these places. Some of the most popular beaches in Orissa are Puri, Konark, and Chandipur.
Located about 3 km from the famous Konark Sun Temple, Konark Beach is one of the most tranquil beaches in Orissa. The calm waters of the Bay of Bengal make this a heavenly place to enjoy a leisurely walk.
Sonamuni Jungle Beach is located inside the Sonamuni Jungle and is 3 km distance from Manohar Pur and 73 km from Keonjhar town. Sonamuni Jungle Beach is not a sea beach, the locals call it a beach because of the sand on the river bank. It's a very peaceful and calm place. This place is
Read More »
Rajhans Nature Camp is located near Chilika Island and the sea beach, and It is about 50 km distance from Puri Jagannath temple and 107 km from Bhubaneswar. This nature camp has been built by Odisha Forest Development Corporation for tourists. There is no land route to Rajahans Beach, and the Island can only be
Read More »
Bateswar Sea Beach & Temple are located near the mouth of the Rushikulya River in Ganjam district. Bateshwar Temple is dedicated to Lord Shiva. The temple is surrounded by a dense Casuarina forest that is both peaceful and pleasant. This temple's main festivals are Mahashivratri and Kartik Purnima, which are both celebrated with zeal. Bateshwar
Read More »
Welcome to the serene haven of Markandi Beach, a place where tranquility mingles with sacred beauty in the heart of Berhampur, Ganjam. This unique destination invites you to embark on a journey that encompasses both the soothing embrace of the sea and the spiritual allure of the Markandi Temple. Let us guide you through this
Read More »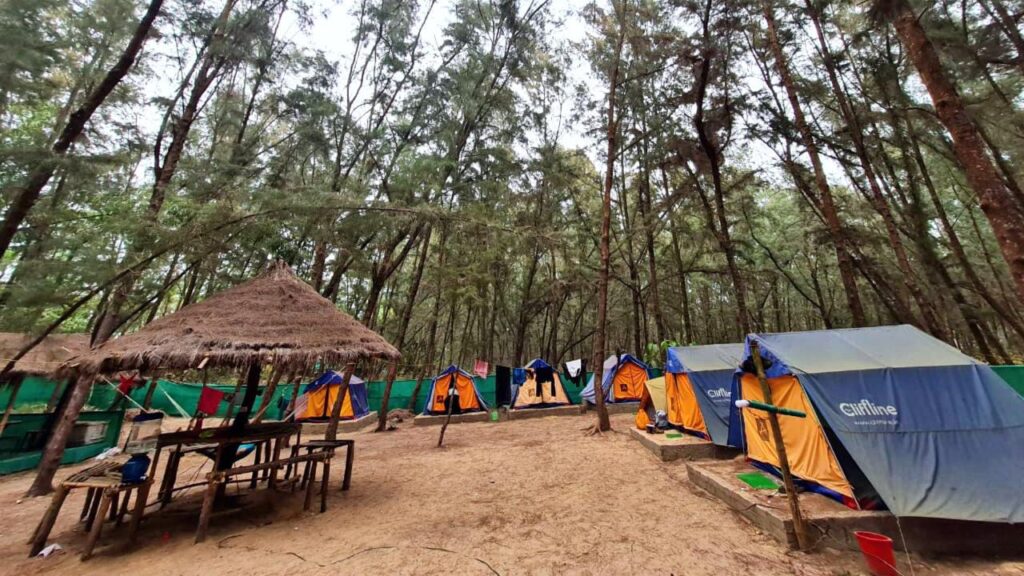 Welcome to the mesmerizing world of Bagda Sea Beach, an exquisite coastal paradise nestled in the embrace of Dublagadi, Balasore. This pristine stretch of shoreline invites you to escape the ordinary and immerse yourself in a realm where the sea, the sands, and the serenity blend harmoniously to create an unforgettable experience. Embracing Nature's Beauty
Read More »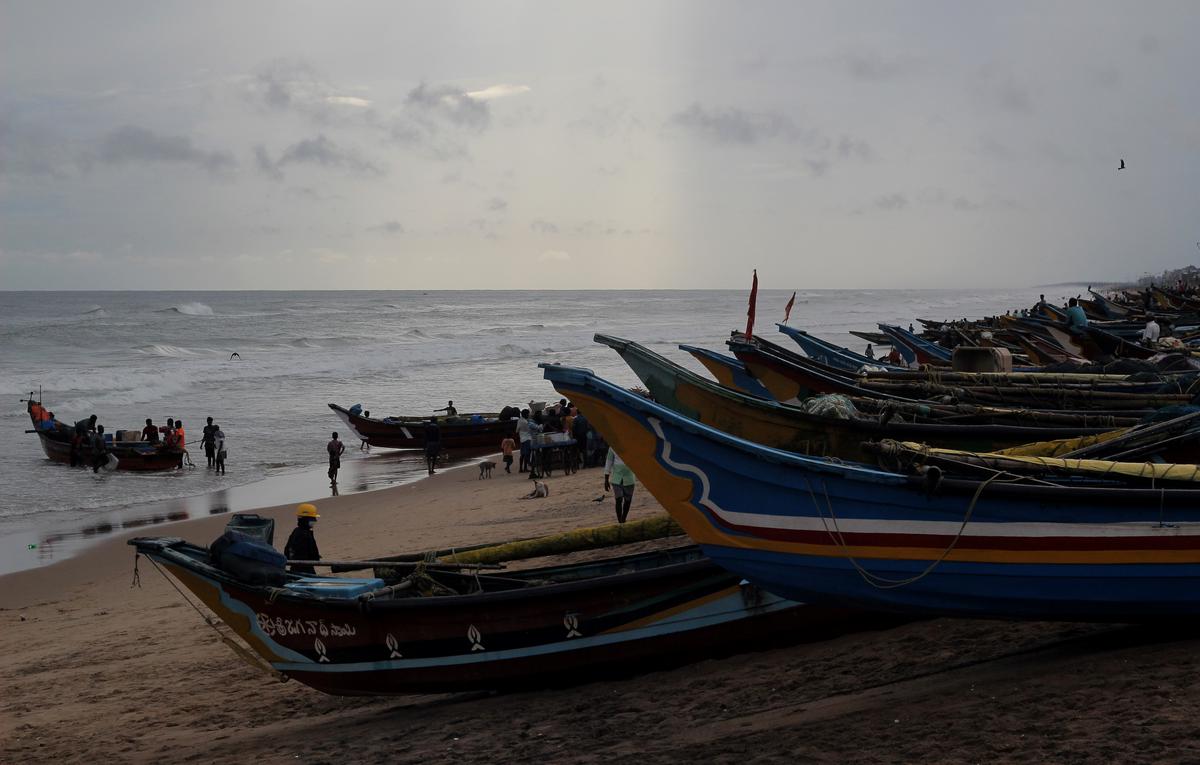 Welcome to the enchanting world of Penthakata Sea Beach, a hidden gem that stands as a testament to the allure of Puri's coastline. This pristine haven offers an escape from the ordinary, where every moment is infused with the magic of the sea, the sun, and the sand. Let us take you on a journey
Read More »
Orissa is a land of temples, magnificent architecture, beautiful beaches, sculptures with mythological stories, and astonishing art and crafts. The state is a prime attraction amongst pilgrims from all over the country.
The handicrafts of Orissa are famous throughout the world for their unique and stunning craftsmanship. They are made of different materials and have a wide range of designs and styles.
Papier Mache is a popular craft of Odisha and involves the use of waste cloth and natural fibers to make incredibly intricate patterns. These prints are then used to create impressive folk items such as bangles, toys, and jewelry.
Lacquer work is another renowned art form of Orissa and is the most popular folk art in the state. It is a time-consuming process that requires experienced hands to complete.
Chandua applique is another traditional handicraft of Orissa that involves cutting and stitching pieces of colored cloth into various shapes. These are then fashioned into a variety of objects such as handbags, purses, lampshades, and wall hangings.
The stunning Khasada Waterfall Tourist attraction in Kamalapur Odisha's Gajapati district, 11 kilometers from Chandragiri and 90 kilometers from Paralakhemundi. The waterfalls are best for bathing in crystal water because they continuously flow water from the forest. Khasada Falls is surrounded by beautiful green scenery and hills. Thousands of visitors come to see the natural
Learn More »
Kotagarh Hill Side Park is 4 kilometers from Raj Sunakhala and located at the foot of a beautiful hill. It is the ideal location for spending time with family and friends. Because Kotagarh Park is a private park, the entrance fee is Rs.30 for adults and Rs.20 for children over the age of 12. This
Learn More »
The Similipal National Park contains the Machha Kandana Waterfall. It is 18 kilometers from Udala and 63 kilometers from Baripada. After a 2-3 km hill trek to get here, the waterfall appears. Machhakandana waterfalls' water cascades down through the hills and forests. The setting is charming and peaceful, with waterfalls and dense forest, and the
Learn More »
Talamiting Waterfall is about 10 kilometers from Kakiriguma and 50 kilometers from Koraput City. This lovely waterfall cascades through the hills, surrounded by natural beauty. The sweet chirping of the birds in the Hills and the roaring sound of the stream distinguish this location. Talamiting Waterfall is approximately 100 feet tall. This waterfall picnic spot
Learn More »
Patora Dam site of the Upper Jonk Irrigation Project is situated at a distance of 20 km from Nuapada Town. It is a medium irrigation project built for water conservation. The sunrise and sunset at this dam are pleasant for the tourists. Patora Reservoir is Attracts tourists to come here in winter for a beautiful natural environment.
Learn More »
Nestled on the banks of the Kansa Bansa River in the Markona village of Balasore district, Odisha lies the revered Bakreswar Shiva Temple. This ancient temple, dating back to the 16th century, is a popular pilgrimage site and a renowned architectural marvel. Dedicated to Lord Shiva, the temple is renowned for its unique architecture and
Learn More »